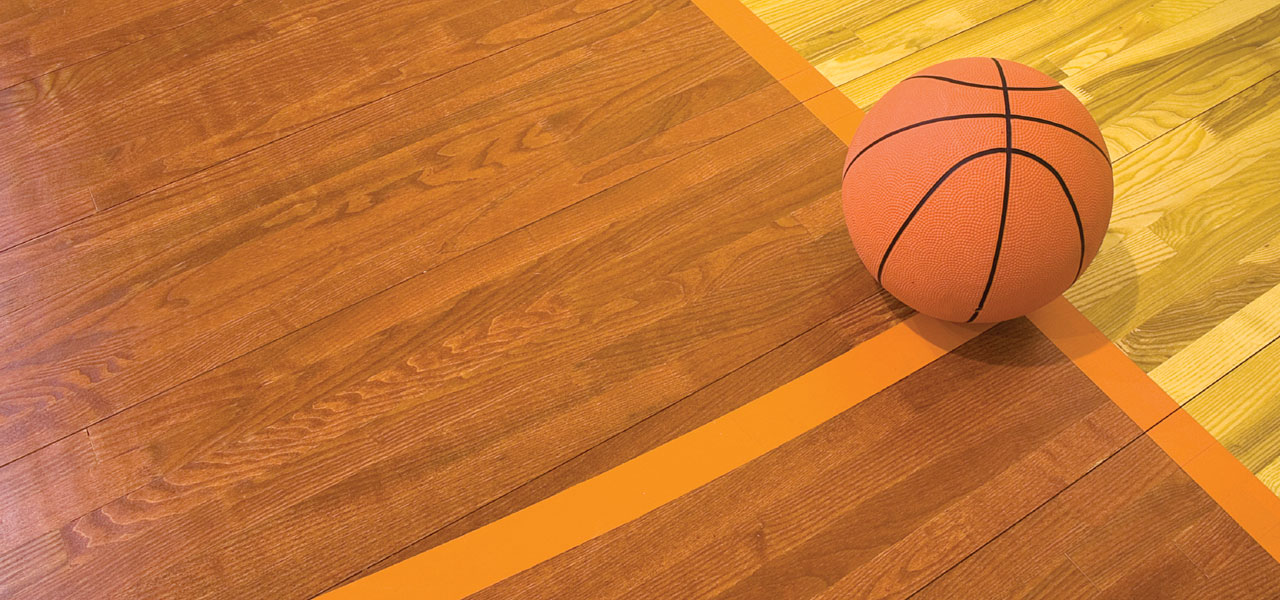 CWF sports floor division, established in 1989, handles the installation, sanding/refinishing and annual buffing/recoating needs for many churches, schools, gyms, and athletic facilities. Our comprehensive focus on hardwood flooring allows us to offer a complete range of sports floor services, including:
Complete installation of new sports floors
Deep sanding, and refinishing of existing sports floors
Annual buffing and re-coating
Custom design and painting
Schools, churches, & professional gyms have all discovered the versatility of hardwood floors for athletic applications. Not only do they look great, but wood sports floors can also stand up to the most demanding sporting events, all while helping provide better footing & fewer leg & ankle injuries for your athletes.
Custom Design & Painting
Our custom design services allow us to either use your existing artwork or create something special for your sports floor. Once the design is determined the floor is carefully measured and taped and the templates are chalked for painting.
Each floor is carefully hand-painted to deliver the optimum in quality and craftsmanship for a floor that will not only be durable and functional but inspirational as well.
Sports Floor Gallery