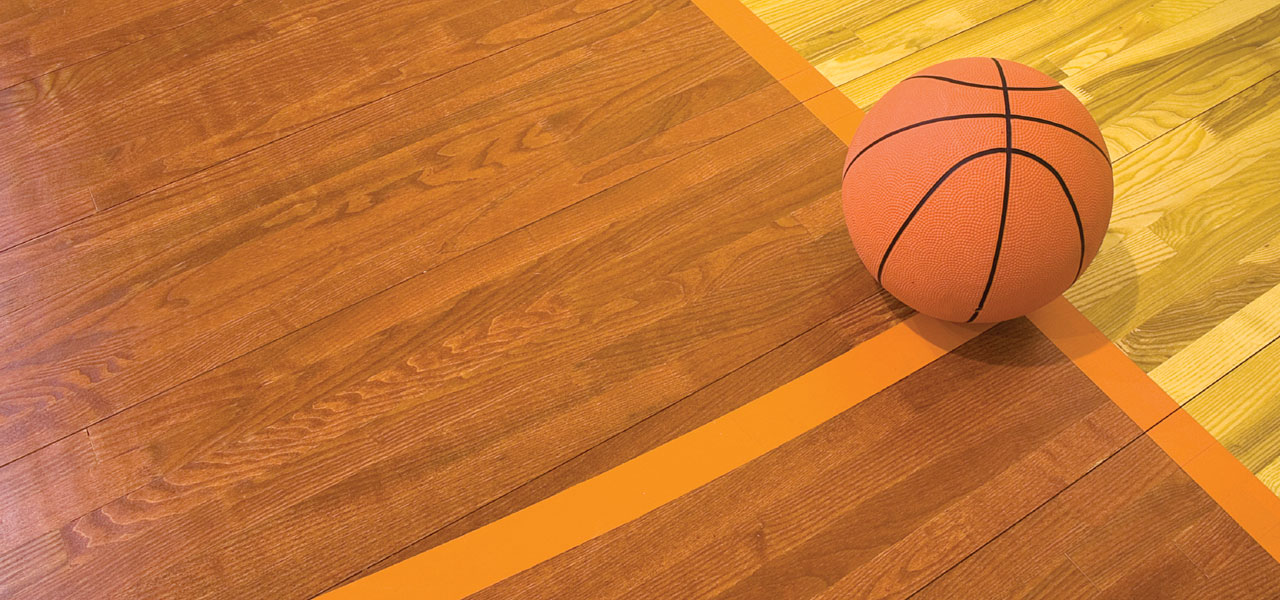 The process of installing wood floors in your gymnasium can take several weeks from start to finish. Typically unfinished floors are installed, then several rounds of sanding are required to eliminate scratches & gouges. Then the floors are thoroughly cleaned to remove dust & grit, then sealed to protect the wood. The next step is to line the floor's boundary marks for whatever sporting activities the area will be used for. Finally, the floor receives several coats of finish & is left to dry.
Due to the frequent use of gym floors they sustain a substantial amount of wear and tear. Every 10 to 20 years it becomes beneficial to completely sand the floor down to the wood then complete the refinishing process. This process used to take several weeks to complete but with the addition of our heavy-duty dual sander with riding attachment the complete sanding and refinishing process now only takes 5 to 10 days.
The process:
Step 1: Sanding and buffing
Three entire floor sandings are done to remove old finish and paint and to smooth and level the entire floor
Hand edgers are used around the perimeter of the floor to create a smooth feathered edge
The entire floor is buffed smooth using our orbital floor sander
Step 2: Sealing and re-buffing
Sealant is applied to protect the wood
The floor is re-buffed to prepare it for painting
Step 3: Painting
The floor is painted according to the existing or custom artwork and the use of the floor
Step 4: Coating
Two coats of a high solids, high gloss coating are applied
Buffing & Recoating
Through everyday use the coating on the hardwood gymnasium & sports floors wears away. To maintain its beauty and life, it should be recoated with one or two coats of gym finish each year. The floors are first buffed to prepare them for the sealant. Once the buffing is complete several layers of sealant are added. This helps protect the wood and keep the paintings looking great.