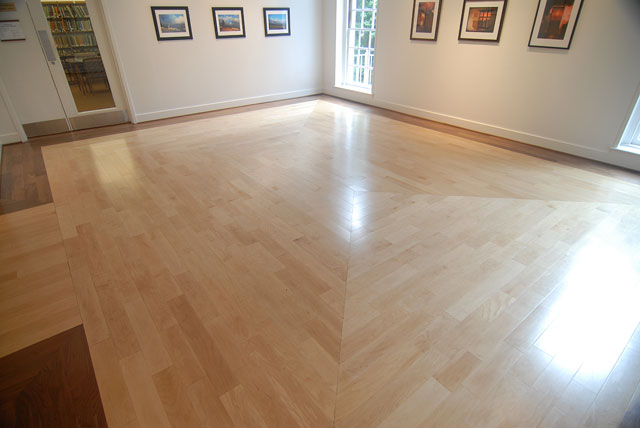 Carolina Wood Floors Incorporated has been installing, refinishing and recoating commercial hardwood floors since our doors first opened. From Wilmington to Asheville, we have enhanced the beauty of numerous hotels, restaurants, condominiums and shopping malls.
Hardwood flooring is an excellent choice for commercial establishments, providing a high level of quality and design while still providing a low maintenance option for these high traffic areas.
Carolina Wood Floors also specializes in hardwood restoration. No matter how old the wood floors are we can restore them to their natural beauty through repairing and refinishing.